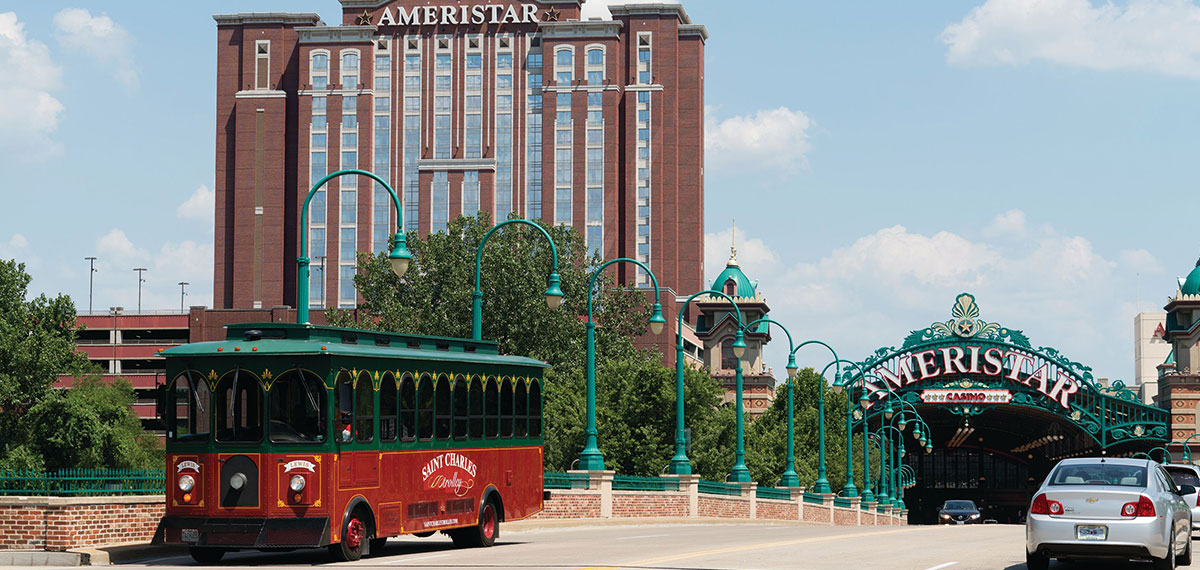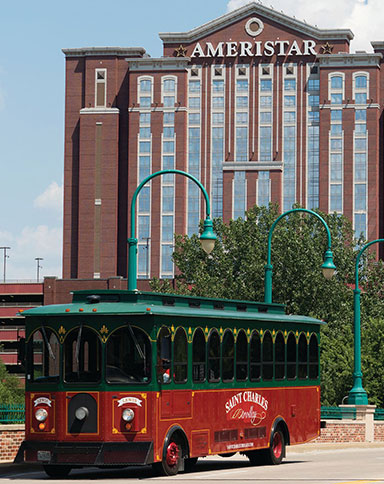 St. Charles Trolley
Hop on Board and Discover St. Charles
The St. Charles Trolley starts at 11:00am every Friday, Saturday and Sunday from April 30 to December 24. The 30 minute loop serves our destination by offering a free and easy alternative to driving.
Whether travelling on business or visiting with friends and family to attend some of our many great events, or in the city participating in a convention, you'll find the St. Charles Trolley to be a convenient way to experience much of what Saint Charles has to offer.
Hours of Operation
April 30 to December 24 | Fridays, Saturdays, & Sundays
11:00am - 7:00pm
Pickup Location is under awning between Casino & Hotel entrances.
Hours are subject to change.
The St. Charles Trolley has a lift to provide access for riders using wheelchairs, scooters, crutches, walkers, or other mobility aids. If you need assistance getting on the trolley, one of our attendants will gladly help you. Wheelchairs and scooters are required to be 100% secured using fastening straps located in the wheelchair area. For the comfort of riders, no pets are allowed. Service animals only.