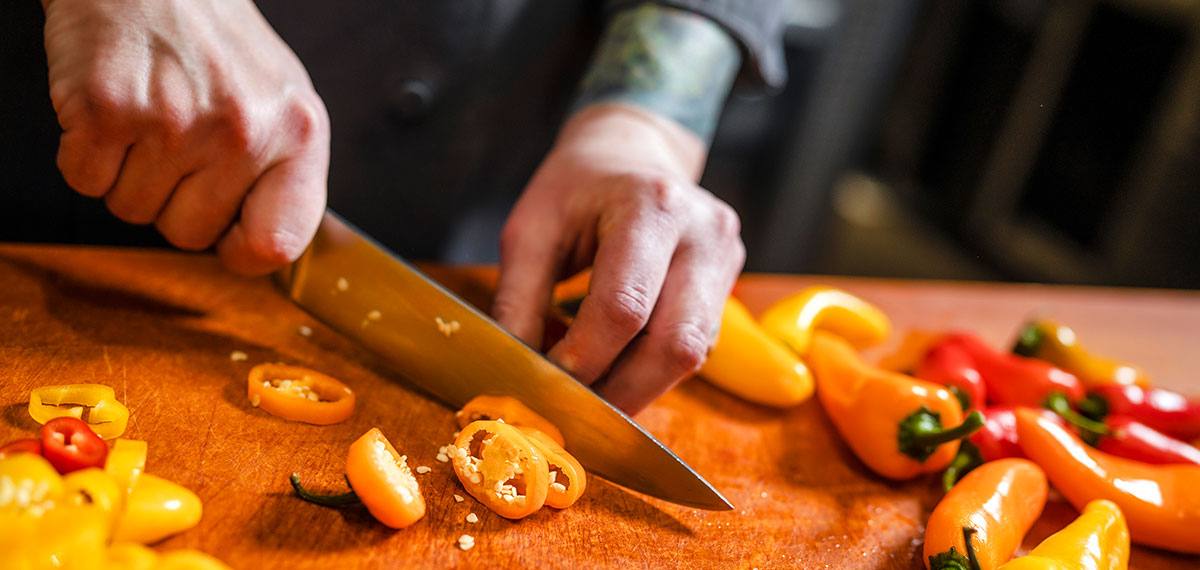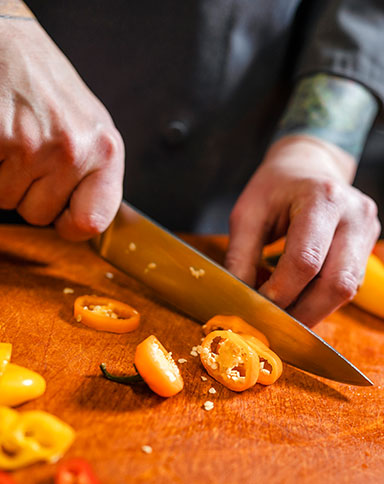 Meet The Chefs
With an impressive amount of experience and their unmatched dedication to cooking, our chefs will always do their best to make sure you enjoy your meal.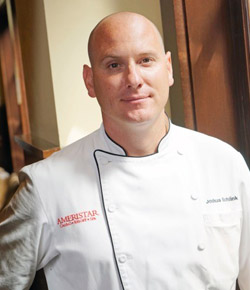 Joshua Schlink
Executive Chef | Ameristar St. Charles

Chef Joshua Schlink started working in the kitchen of a local St. Louis French restaurant, Malmasion, at the age of 14 where he realized early on that he had a love for fine food and service. Inspired by his grandparents, who owned a cattle farm and several acres of crops in Northern Arkansas, he quickly learned that his passion centered on fresh high-quality standards and creative farm-to-table cuisine.

Having graduated at the top of his culinary school in Indianapolis, Chef Schlink worked his way through the ranks in some of the U.S.'s top country clubs, hotels, and mega-resort casinos. Prior to joining Boyd Gaming, he was assistant executive chef at Mandalay Bay Resort & Casino Las Vegas, orchestrating banquets for more than 10,000 people and managing a chef brigade of sixty chefs and seven hundred culinarians in twelve restaurants.

Chef Schlink is not new to Ameristar St. Charles; he first worked as the banquet chef on the opening team for the conference center in 2008. Joshua also spent several years working at New York New York Resort & Casino Las Vegas as Executive Chef for Gallagher's Steakhouse, and banquet chef and sous chef at Lutece restaurant within the Venetian. Prior to Las Vegas, Joshua spent several years working for Vail Resorts at Game Creek Lodge and Larkspur Restaurant in Vail, Colorado.

Chef Schlink returned to Ameristar in 2015 as the Assistant Executive Chef, and in 2016 was promoted to Executive Chef at River City Casino & Hotel, St. Louis. In early 2018, Chef Schlink transferred back to Ameristar Casino St. Charles as Executive Chef, where he oversees a culinary team of three hundred plus, serving nine restaurants.

Joshua works with a great deal of energy and has an absolute love for his profession. Joshua is 100% guest centered and is determined to provide a consistent and memorable experience, every time. He is an active volunteer in the local St. Louis area food bank and regularly participates with his children's schools, teaching youth the importance of homegrown food. Joshua has been married to his wife Laura for eleven years, and has three daughters and a son.