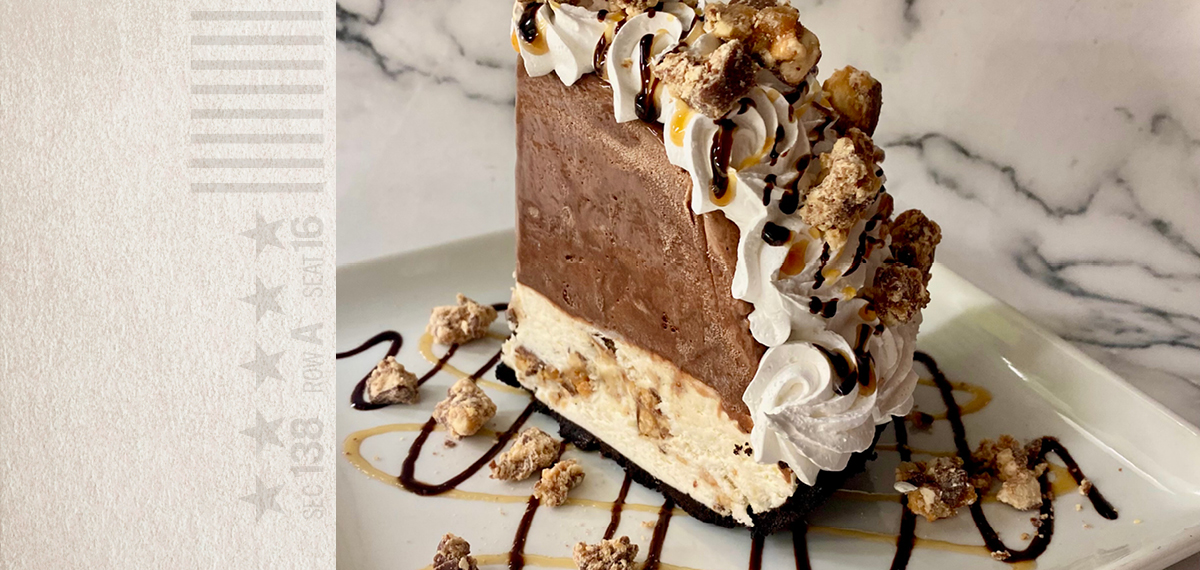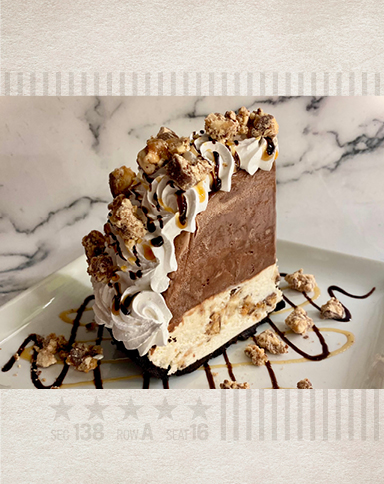 Dessert Specials
Mud Pie & Home Run Brookie
Satisfy your sweet tooth with Amerisports' delicious desserts!

Mud Pie
Chocolate Cookie crust, thick layer of milk chocolate ice cream, layer of frozen white mousse with chewy snicker folded inside.
Topped with whip cream, caramel and fudge sauce.
Big enough to share!

Home Run Brookie
Chewy chocolate chip cookie baked into a fudge brownie, served with a scoop of vanilla bean ice cream drizzled with caramel and fudge sauce.
DISCLAIMER
Management reserves all rights.