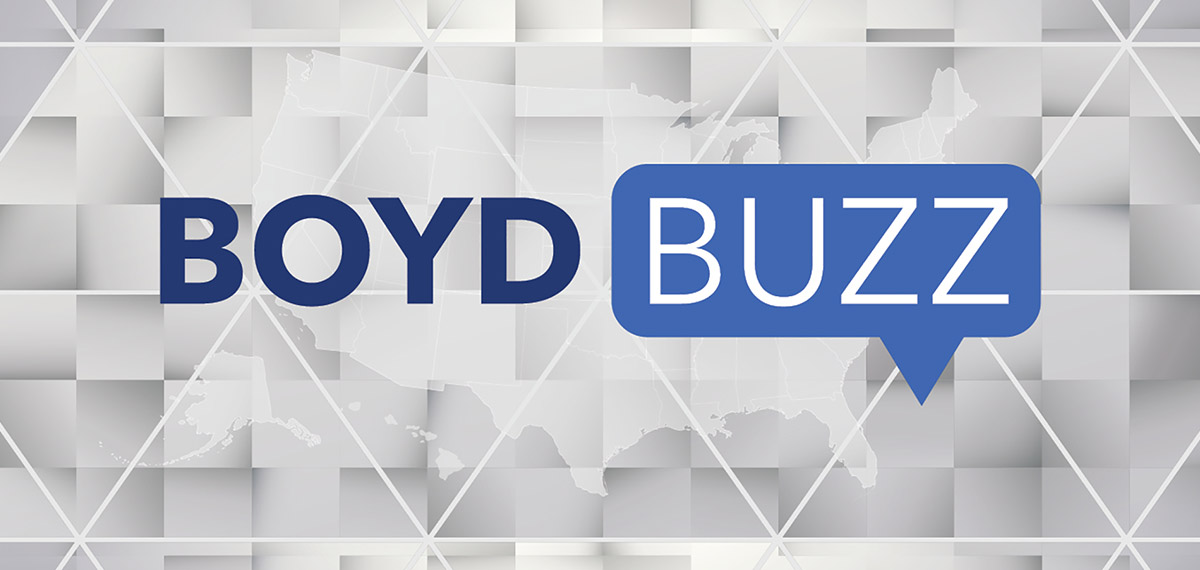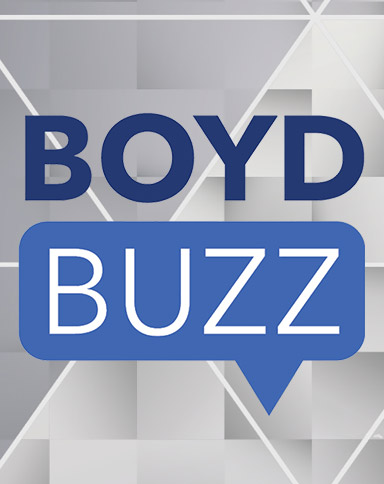 Boyd Security Officers Save Lives
03/15/2022
The extensive training that Boyd Gaming security officers complete is about more than emergency preparedness. It can help save lives.
Training in Action at Ameristar St. Charles
Boyd Gaming security officers at Ameristar Casino Resort Spa St. Charles were recognized by the St. Charles Fire Department at St. Charles City Hall for their fast-thinking and heroic efforts that helped save a man's life.
Last summer, a guest fell unconscious on the casino floor. Supervisors immediately radioed security. Colby Reed and another security officer grabbed their emergency bags and AED and ran toward the critical situation.
"I arrived and found the guest was unconscious and no longer breathing, which is a scary thing to walk into," Reed said. "My teammate and I immediately began checking for a pulse and any signs of life before starting CPR. We performed four rounds of compressions, switching after every two rounds, and delivered two shocks with the AED (automated external defibrillator)."
A crowd formed as Reed and his colleague continued to perform CPR on the unresponsive guest, but the two remained laser-focused on their life-saving measures.
"If you run into stressful situations often enough or you're truly prepared to respond appropriately and handle things, you kind of shut that part of your mind down and focus on what you need to do to save someone," Reed said.
The rigorous Boyd Gaming training in emergency response kicked in and Reed and his teammate were in quiet, focused tandem as they delivered life-saving CPR and electric shocks from the defibrillator.
When the St. Charles Fire Department arrived on the scene, they took over care of the guest. He had yet to regain consciousness, but was stable due to the security officers' immediate life-saving efforts. Reed didn't have much time to gather himself before another call came in.
"I actually didn't know the guest was going to be okay (because) I responded to another emergency happening elsewhere on property," Reed said.
About a week after the incident, the guest's brother sought out the security officers to personally thank them for helping save the guest's life.
"It was a huge relief of course, but it really felt amazing knowing the training I had received with Boyd helped save his life," Reed said. "The team I work with take their training seriously and never hesitate to do what needs to be done."
Christmas Miracle at Amelia Belle
In the early hours of Christmas morning, one man's life was saved due to the preparation and excellent execution of Amelia Belle Casino's security team.
At approximately 3 a.m. on Christmas Day, Security Shift Manager, Ronda Burney, reported a man was unresponsive in the men's restroom.
Captain of the Watch, Debra Jagneaux responded and quickly realized that the guest was not breathing and had no pulse.
She lifted the guest into an open space, laid him on his back and immediately began CPR. She attached the AED to his chest and continued compressions while waiting for paramedics to arrive. "I felt determined and in control because I have been trained in CPR and I am a CPR instructor," she said.
The man was breathing and had a pulse when paramedics arrived to take over.
"I felt good and pleased that I had done the best I could and was able to perform CPR due to my training here at Boyd," Jagneaux said. "My training helped me stay focused, in control and perform CPR to the best of my ability."
Gold Coast Security Team's Quick Response
Gold Coast Hotel and Casino security officers Jason Boothe, Mila Price and Martha Hernandez, were recently recognized by AMR Las Vegas for their prompt response to a guest's life-threatening event.
As Price and Hernandez approached the room, they could hear the guest's wife screaming through a propped open door.
As Price attended to the guest, Hernandez moved the woman to a chair and calmed her so that CPR could be performed. As they switched back and forth performing the life-saving compressions, Hernandez encouraged the wife to continue speaking with PBX on the phone and assured her that paramedics were on the way.
"I felt that we were not going to let this person die," Hernandez said. "Due to the training, we were able to stay focused and calm."
Price and Boothe continued the CPR protocol.

"The guest did not have a pulse and was not breathing," Price said. "Sergeant Hernandez and Officer Boothe were with me, so there was no doubt in my mind that we would do everything we were trained to do and everything we could possibly do to save the guest."
Boothe prepared the AED and applied the pads as Corporal Price and Sergeant Hernandez performed compressions. The AED alerted them that a shock was advised. The AED shocked the guest and Price immediately resumed compressions.
After two minutes of compressions, the AED alerted Boothe that a second shock was not needed. That's when he knew their training had saved the guest's life.
"I felt relieved the guest survived," Boothe said. "Due to our response, actions and training, a man was alive. Our training not only teaches us how to respond to situations, but how to remain calm in situations such as this one."
The guest began breathing on his own soon after paramedics arrived. The team was later alerted that he was stable at the hospital. Each responder acknowledged it was their Boyd training that made the outcome a good one.
"Here at the Gold Coast, we have amazing instructors and supervisors who make sure that our certifications are current and that we re-certify every year," Price said. "Our instructors make sure that they explain everything to all of us, answer all of our questions and that we leave the class with confidence so we can do a good job in those kinds of situations. Our instructors and supervisors make themselves available all the time to answer any questions we might have."