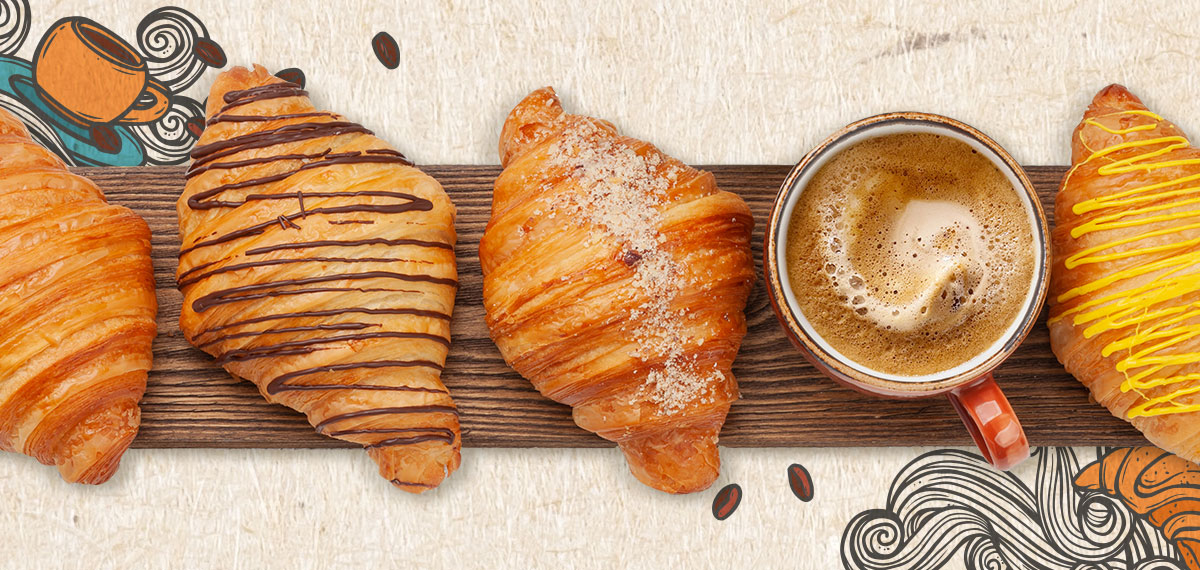 Copper Whisk
Copper Whisk is the all-new, upscale café and bakery with a warm atmosphere.
The Food
The breakfast menu features made-from-scratch biscuit plates, with the choice of crispy waffled hash browns or seasonal fruit. Guests can also enjoy the Eggcellent Decisions breakfast menu, as well as, omelets, skillets, avocado toast, quiche, and more. The lunch and dinner menu offers a variety of flavorful greens, soups, and sandwiches, like the Chicken Green Goddess Cobb and the Spicy Fried Chicken Sandwich. Guests can also enjoy multiple in-house baked pastries and sweets like cinnamon rolls, pop tarts, scones, cakes, croissants, éclairs, pie, and more.
The Drinks
Copper Whisk is proud to partner with Kaldi's Coffee Roasting Co. and Firepot Nomadic Teas--locally roasted and owned since 1994, to serve an expansive menu of freshly-brewed coffees, espressos and teas. The espresso menu includes cappuccinos, Americanos, drip coffee, hot cocoa, chai lattes, and other flavored lattes. The hot tea menu features unique flavors like Soul Revival, a turmeric chai black tea, and the Cult of Flowers, a hibiscus rose blend. A quality selection of frozen coffees and smoothies are also available and made-to-order.

This page links to a PDF (Adobe Acrobat's Portable Document Format). Download Adobe® Acrobat® Reader® DC to read and access this document with enhanced features.
Hours of Operation
Sunday - Thursday
7:00am - 10:00pm
Friday & Saturday
7:00am - 11:00pm
Kitchen Hours of Operation
Holiday Hours
Wednesday, November 22 - Thanksgiving Eve
8:00am - 2:00pm
Thursday, November 23 - Thanksgiving Day
8:00am - 2:00pm
Sunday, December 24 - Christmas Eve
8:00am - 2:00pm
Monday, December 25 - Christmas Day
8:00am - 2:00pm
Sunday, December 31 - New Year's Eve
8:00am - 2:00pm
Monday, January 1 - New Year's Day
8:00am - 2:00pm
Holiday Hours - Pastries/Coffee
Wednesday, November 22 - Thanksgiving Eve
7:00am - 10:00pm
Thursday, November 23 - Thanksgiving Day
7:00am - 8:00pm
Sunday, December 24 - Christmas Eve
7:00am - 9:00pm
Monday, December 25 - Christmas Day
7:00am - 8:00pm
Sunday, December 31 - New Year's Eve
7:00am - 11:00pm
Monday, January 1 - New Year's Day
7:00am - 8:00pm